September 2022!
As we say goodbye to summer and fall enters, our newsletter highlights the accomplishments of this year's Summer Fellows; announces the launch of the next phase of our work in Ukraine; and shares the innovative work of members on the AI for Good Council for Good. Our team has been hard at work preparing to launch the DE&I Scorecard, and our Visiting Scholar Dr. Randon Taylor and Fellow Bessie O'Dell have prepared an excerpt from their soon-to-be-published paper. Join us as we reflect and move forward.
---
LifeForce Ukraine
The Relief Finding Platform is now Live
The AI for Good Foundation is excited to announce the launch of LifeForce in Ukraine. LifeForce provides real-time access to aid and basic needs from over 17,000 locations across the country, coordinates grass-roots humanitarian efforts, and renders war-time supply chains and logistics resilient to attack.
We could not do all of this without you and your support. Support our work in Ukraine.
---
Council for Good
Industrial Task Suite and developing
Industrial Simulations for RL Research
Praneet is a Research Engineer at DeepMind working on AI for Data Center Cooling. He looks to learn from the community on ways to apply AI for social good.
---
LONG READ
Reducing Maternal Mortality Rates in the U.S. SDG 3
This summer, Bessie O'Dell, summer fellow, and Randon Taylor, visiting scholar, were tasked with developing an ethical framework for AI for Good's health initiative. With the help of Senthujan Senkaiahliyan, AI for Good Council for Good member, the team developed seven ethical guideposts that span issues of transparency and privacy to issues of stakeholder participation, among others. Considering AI for Good's health initiative, the primary goal is to promote universal access to health care. Yet, implicit in this initiative is an urgent need to democratize good health, especially given the vast disparities in health among varying populations.
In addition to developing an ethical framework for the health initiative, Bessie O'Dell, Ph.D. Candidate, Dr. Randon Taylor, and Dr. John Murphy (University of Miami) composed a publishable article that tackles issues surrounding making AI more human-centric. In the article, the researchers take a stance on what it means to be human-centered while presenting two philosophical frameworks that would contribute to AI truly becoming "human-centric," or, as the researchers designate, stakeholder- or community-centric. Once the article is published, it will be released for reading.
---
UPDATE
DEI Scorecard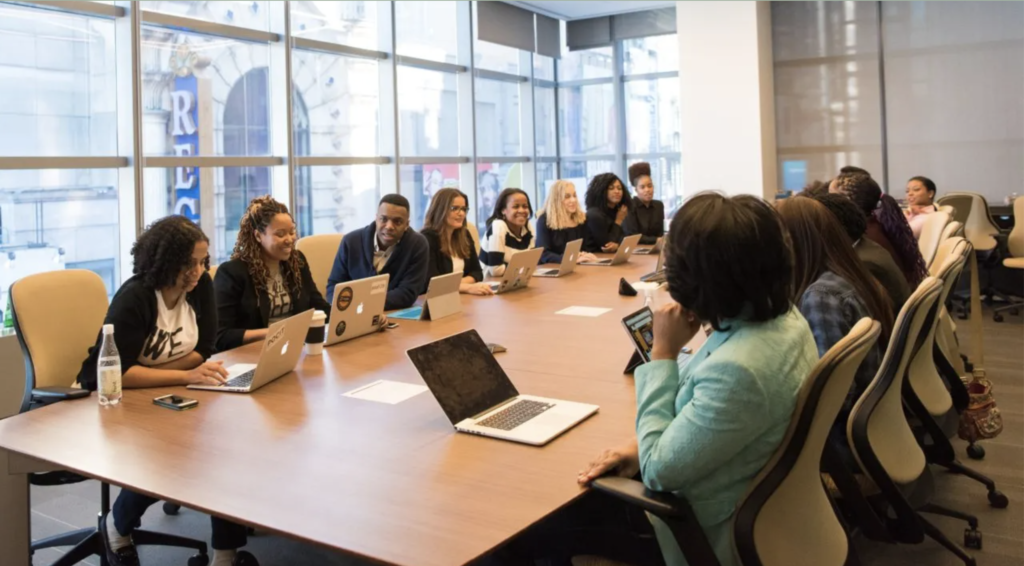 The AI for Good team has been working hard on our DEI (Diversity, Equality, and Inclusion) Scorecard and we're excited to share it with you soon! By analyzing company hiring and promotional practices, our DEI Scorecard will use metrics to decrease gender bias and discrimination and give companies a distinct pathway towards a more harmonious, inclusive, and productive work environment. Our aim is to launch this project very soon, and we would love for you to be involved in our storytelling process and in getting this valuable tool in front of as many companies as possible.
Read more details here, and please reach out to  with any inquiries. Stay tuned!
---
HIGHLIGHT
Summer Fellows
Mariana:
SDG Catalyst Program: Helped to construct principles and assisting documents for the Program and its methodology, under the guidance of Council for Good member Elizabeth J. Taylor. These responsibilities included helping to compile the Builder Principles that the Program's themes are rooted in, creating a methodology that explains the goals of the Program, and envisioning a trajectory to success for participants to reference. For outreach, other project members and myself were tasked with creating graphic designs and writing the text for social media posts, communicating with potential startup organizations for participation, and preparing the necessary materials for the individuals involved in the weekly seminars that the Program comprises.
DE&I Scorecard: As a novel approach to measuring workplace discrimination more accurately, the DE&I Scorecard project has involved the help of many organization members, including Vivian Hendrikse, with whom I worked closely. Main tasks included writing the project whitepaper- a principle document that outlines the foremost goals of the project, an overlay of the technology and metrics for measurement used, and other critical aspects of consideration- as well as the accompanying survey. Beyond this, analyzing projects of similar scope has been essential for gaining an understanding of how to make the tool interactive and easily comprehensible.
Military Vet Witness Project: The creation of a U.S.-based platform to assist in reporting military abuse in a secure and trustworthy manner. Tasks thus far have revolved around familiarizing myself with common issues that can arise if the tool is implemented incorrectly, and finding successful examples of projects with a similar orientation, making note of what aspects this project can adopt for its own purposes. My assistance to this project has been in a limited capacity so far; I am looking forward to helping further the project goals in whatever capacity is possible for the duration of the fellowship.
Dan:
Ukraine Infrastructure & Rebuild Project: Conducted initial research and drafted documents on rebuilding plans for Ukraine. Reaching out and working with various organizations in Ukraine to obtain data on infrastructure damage on the ground as a result of the war. Obtained and analyzed micro-level data on damages from March to late July of this year and conducted data analysis of said data to discover patterns in attack, types of damages, etc. throughout the war in Ukraine.
Bessie: 
Health Vertical Project: Helped Visiting Scholar Randon Taylor to build AI for Good's health vertical project. Tasks included assisting to develop an ethical AI framework, including principles from the African Ubuntu philosophy. Also help draft an article to be submitted for publication, on Ubuntu and Maximum Feasible Participation (MFP) as frameworks for AI ethics – where we argue that the use of such frameworks can help to increase stakeholder participation in AI development and deployment, particularly amongst traditionally marginalized and excluded groups of people.
Military Vet Witness Project: Project description: as above. Involved in helping answer questions around User Experience (UX), especially regarding ethics and mental health components of the Svidok website.
Capstone Project: Working with this year's cohort of Summer Research Fellows to co-develop a project relating to AI and the SDGs, where we specifically focused on AI for food security (/ food insecurity). My tasks involved cleaning datasets, coding summary statistics and producing visualizations using R/R Studio, background reading and literature reviewing, and working towards the final deliverable (blog post).
Learn more about AI for Good's Fellowships here.
---
DONATE FOR UKRAINE
Help us in our efforts to provide
relief and justice to Ukrainians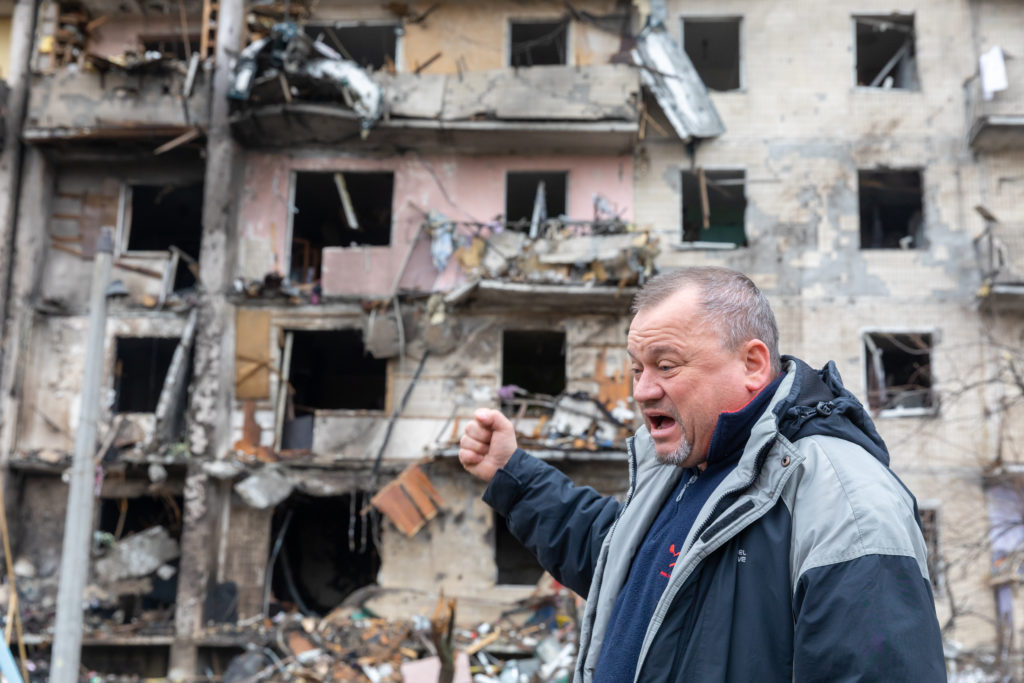 Your financial support makes it possible to expand the scope and impact of our ongoing initiatives for Ukraine, and provide our volunteers, analysts, and on-ground coordinators with the resources they need.
Every contribution, small or big, helps us make progress towards expanding the collective humanitarian and relief footprint within Ukraine through human-centered innovations.
If you or your organization would like to join as a program partner, and align our efforts towards creating a peaceful, just, and more sustainable tomorrow, within Ukraine and beyond, please write to us at