Data Science for a Sustainable Planet
Best paper awards and registration fee waivers for early career authors are provided. This is made possible through generous funding from Cargill, Inc. Workshop registration fee ($50) waivers are offered to those who meet the following criteria (in the order or priority):

a) Invited panelists and keynote speaker.
b) The presenting author from each of the accepted papers.
c) Student and early career (non-presenting) authors from the accepted papers. 
d) NGO members (non-authors) interested in participating in the workshop. Interested parties should contact Emre Eftelioglu at efteli@gmail.com or Bistra Dilkina at dilkina@usc.edu

As the registration deadline approaches, you are advised to register (either for the full conference, or for the workshop/tutorial only option) with the workshop only portion ($50) to be later reimbursed if you are awarded the registration fee waiver.
Best paper awards have been won by: Isabelle Tingzon, Niccolo Dejito, Ren Avell Flores, Rodolfo De Guzman, Liliana Carvajal, Katerine Zapata Erazo, Ivan Enrique Contreras Cala, Jeffrey Villaveces, Daniela Rubio and Rayid Ghani, Mapping New Informal Settlements using Machine Learning and Time Series Satellite Images: An Application in the Venezuelan Migration Crisis
The best student paper award has been won by: Nishant Yadav, Sai Ravela and Auroop R. Ganguly, Machine Learning for Robust Identification of Complex Nonlinear Dynamical Systems: Applications to Earth Systems Modeling
Please check back here regularly for updates on travel fund availability/applications for PhD students or those with special circumstances. Please reach out to

hodson@ai4good.org

with any questions.
We are excited to announce the Fragile Earth workshop will take place at KDD'20 on August 24th, as part of the Earth Day event. Fragile Earth will bring together the research, industry, and policy community around enhancing scientific discovery in the earth sciences through the joint use of data, theory, and computation. 
Whether it is food security, water scarcity, energy use, land restoration, climate models, or the incorporation of theoretical thinking into data driven frameworks to accelerate progress on the United Nations' Sustainable Development Goals, and related areas, we invite you to be part of the community!
Two key technological challenges posed by the Sustainable Development Goals are (a) how to achieve accurate, robust and scalable modeling on physical, environmental, system and societal data, and (b) how to ensure that the obtained models are socially acceptable for use in the associated policy and decision making support.
A key technological enabler for the former is theory-guided data science and scientific discovery, which by augmenting data driven modeling with domain physics and constraints, realizes both accuracy and flexibility in modeling. For the latter, leveraging the emerging techniques of trustworthy machine learning and artificial intelligence to attain the interpretability, accountability, fairness and privacy required for social adoption would be key, along with explicit consideration and inclusion of the viewpoints of policy makers.
This workshop is closely affiliated with the "Earth Day" event of the KDD conference. The keynote talks from that event (2 in the morning and 2 in the afternoon) are aligned with the workshop agenda, and are included in the following schedule. The details of those talks will be available soon via the Earth Day webpage.
Time (Pacific Time)
8:00-9:40am
9:40-10:00am
10:00-11:05am
11:05-12:00am
12:00-12:45pm
12:45-1:30pm
1:40-3:00pm
3:00-4:30pm
4:30-5:00pm
Agenda
Keynotes: EarthDay
Q&A: EarthDay
Regular Papers
 

Panel
Lunch Break
Fragile Earth Keynote
Regular Papers
Keynotes: EarthDay
Q&A and Closing: EarthDay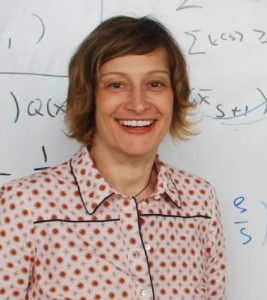 Aleksandra (Saška) Mojsilović is a scientist, Head of AI Foundations at IBM Research, Co-Director of IBM Science for Social Good, and IBM Fellow. She is a Fellow of the IEEE and a member of the IBM Academy of Technology. Saška received her PhD in Electrical Engineering in 1997 from the University of Belgrade, Belgrade, Serbia. She has worked at Bell Laboratories (1998-2000) and IBM Research (2000-present). Her main research interests include multidimensional signal processing, data science, machine learning and AI. Over the last 20 years, Saška has applied her skills to problems in computer vision, healthcare, multimedia, finance, HR, economics, social good, and AI ethics. Saška is the author of over 100 publications and holds 16 patents. She received a number of awards for her work, including the IEEE Young Author Best Paper Award, European Conference on Computer Vision Best Paper Award, INFORMS Wagner Prize, IEEE SOLI Best paper Award, IBM Gerstner Award, IBM Market Intelligence Award and several IBM Outstanding Technical Achievement Awards. Saška also serves on the board of directors for Neighborhood Trust Financial Partners, which provides financial literacy and economic empowerment training to low-income individuals.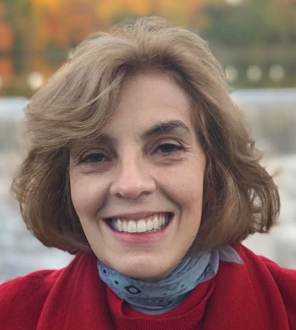 Carla Gomes is the Ronald C. and Antonia V. Nielsen Professor of Computing andInformation Science and the director of the Institute for Computational Sustainability at Cornell University. Gomes received a Ph.D. in computer science in the area of artificial intelligence from the University of Edinburgh. Her research area is Artificial Intelligence with a focus on large-scale constraint reasoning, optimization, and machine learning. Recently, Gomes has become deeply immersed in research on scientific discovery for a sustainable future and more generally in research in the new field of Computational Sustainability. Gomes is the lead PI of an NSF Expeditions in Computing award. Gomes has (co-)authored over 150 publications, which have appeared in venues spanning Nature, Science, and a variety of conferences and journals in AI and Computer Science, including five best paper awards. Gomes is a Fellow of the Association for the Advancement of Artificial Intelligence (AAAI), a Fellow of the Association for Computing Machinery (ACM), and a Fellow of AmericanAssociation for the Advancement of Science (AAAS).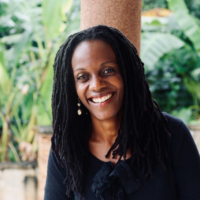 Catherine Nakalembe is an Assistant Research Professor at the University of Maryland. Catherine has broad interest ranging from agriculture remote sensing, food security to climate change. She has worked with the World Bank Environment Group and Climate Change Unit, The Nature Conservancy, Washington Adventist University, The United Nations Development Program (UNDP) and the NASA LCLUC program. She is currently working with government agencies in Kenya, Tanzania, and Uganda as a co-investigator on the NASA SERVIR Applied Sciences Team and NASA Harvest. Catherine also serves as the Program Assistant for the NASA Land Cover and Land Use Change Program. Her doctoral research focused on drought and its impacts on land use and livelihoods in the Karamoja region of North Eastern Uganda. Catherine pioneered the repurposing of remote sensing by unmanned aerial vehicles (UAVs) from agricultural monitoring, to the survey of major refugee camps in her native Uganda.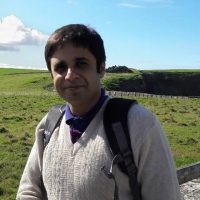 Subimal is a Professor in the Department of Civil Engineering, Indian Institute of Technology Bombay. He is also an Associate Faculty of Interdisciplinary Program in Climate Studies and an Associate Faculty of Centre for Urban Science and Engineering. His research interests include Regional Modeling and Understanding of Indian Monsoon, Statistical Downscaling, Atmosphere- Land Surface Interactions, Climate Change Projections and Impacts Assessment, Hydro-climatic Extremes, Meso-scale hydrologic modeling and Uncertainty Modeling.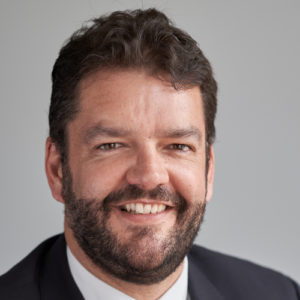 David Jensen is the Head of the Environmental Peacebuilding Programme at UN Environment. Since 2009, David has been a leader in a global effort to establish a new multidisciplinary field of environmental peacebuilding. David is one of the core faculty members of the Massive Open Online Course on Environmental Security and Sustaining Peace – currently the most popular course offered by the SDG Academy with over 17,000 enrollments. David is also a founding board member of the Environmental Peacebuilding Association established in 2018. He is the coordinator or co-author of six flagship policy reports on risks and opportunities from natural resources across the conflict life cycle. Since 2016, David has been pioneering efforts to identify environmental applications of frontier technologies in conflict-affected countries and fragile states, including big data, cloud computing, artificial intelligence, the internet of things, block chain, virtual reality, and citizen science. He has been advising the UN Science-Policy-Business Forum on the Environment on these topics since 2018 and was the co-author of a flagship discussion paper entitled The Case for a Digital Ecosystem for the Environment.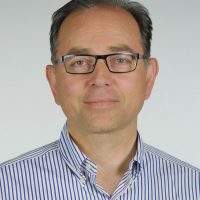 Amir Banifatemi joins XPRIZE with more than 25 years of experience in development and growth of emerging and transformative technologies. At XPRIZE he is the General Manager for Innovation and Growth, and leads the AI initiatives and Executive Director for the IBM Watson AI XPRIZE and the ANA Avatar XPRIZE. Prior to joining XPRIZE, Mr. Banifatemi began his career at the European Space Agency and then held executive positions at Airbus, AP-HP and the European Commission division for information society and media. He managed two venture capital funds and contributed to the formation of more than 10 startups with emphasis on Information Technologies, Telecommunications, IoT, and Healthcare. Mr. Banifatemi is a guest lecturer and an adjunct MBA professor at UC Berkeley, Chapman University, Claremont McKenna College, UC Irvine, and HEC Paris.

Regular Paper Session Details
Morning Session: 10:00-11:05am
Paper Titles
– Machine Learning for Robust Identification of Complex Nonlinear Dynamical Systems: Applications to Earth Systems Modeling (By: Nishant Yadav, Sai Ravela, and Auroop R. Ganguly)
– High-Resolution Air Quality Prediction Using Low-Cost Sensors (By: Thibaut Cassard, Grégoire Jauvion and David Lissmyr)
– Online Learning Algorithm for Hurricane Intensity Prediction (By: Ding Wang, Boyang Liu and Pang-Ning Tan)
– People-Centered Climate Hazard Impact Assessment using Machine Learning: A Drought Risk Perspective (By: Markus Enenkel and Molly Brown)
– The Promise of Causal Reasoning in Reliable Decision Support for Wind Turbines (By: Joyjit Chatterjee and Nina Dethlefs)
Afternoon Session: 1:40-3:00pm
Paper Titles
– Mapping New Informal Settlements using Machine Learning and Time Series Satellite Images: An Application in the Venezuelan Migration Crisis (By: Isabelle Tingzon, Niccolo Dejito, Ren Avell Flores, Rodolfo De Guzman, Liliana Carvajal, Katerine Zapata Erazo, Ivan Enrique Contreras Cala, Jeffrey Villaveces, Daniela Rubio and Rayid Ghani) 
– Trust and Transparency in Contact Tracing Applications (By: Stacy Hobson, Michael Hind, Aleksandra Mojsilovic and Kush Varshney) 
– Optimizing crop cut collection for determining field-scale yields in an insurance context (By: Ritvik Sahajpal, Inbal Becker-Reshef and Sylvain Coutu)
– Resilient In-Season Crop Type Classification in Multispectral Satellite Observations using Growth Stage Normalization (By: Hannah Kerner, Ritvik Sahajpal, Sergii Skakun, Inbal Becker-Reshef, Brian Barker, Mehdi Hosseini, Estefania Puricelli and Patrick Gray)
– Towards a Global Species Dataset by Fusing Remote Sensing and Citizen Science Data with Graph Neural Networks (By: Kenza Amara, David Dao and Bjoern Luetjens) 
– Leveraging traditional ecological knowledge in ecosystem restoration projects utilizing machine learning (By: Bogdana Rakova and Alexander Winter)
Naoki Abe
Distinguished Research Staff Member, IBM Research AI

Kathleen Buckingham
Research Manager, World Resources Institute

Bistra Dilkina
Associate Professor, CS, USC; Associate Director, USC Center for AI in Society (CAIS)
Emre Eftelioglu
Applied Scientist at Amazon US
Auroop R. Ganguly
Professor at Northeastern University in Boston, Director of the Sustainability and Data Sciences Laboratory (SDS Lab). A co-founder and the chief scientific adviser of risQ Inc.

James Hodson
CEO, AI for Good Foundation,
Chief Science Officer, Cognism, Inc.
Researcher, Jozef Stefan Institute, Artificial Intelligence Lab
Ramakrishnan Kannan
Computational Data Scientist in Oak Ridge National Laboratory
Naoki Abe, IBM Research
Rakshit Agrawal, University of California, Santa Cruz
Chid Apte, IBM Research
Udit Bhatia, Indian Institute of Gandhinagar
Sunandan Chakraborty, Indiana University IUPUI
Bistra Dilkina (Co-Chair), USC
Emre Eftelioglu (Co-Chair), Amazon

David Gagne, National Center of Atmospheric Research
Estevam Hruschka Jr., UFSCar – Federal University of Sao Carlos
Ramakrishnan Kannan, Oak Ridge National Laboratory
Peder Olsen, Microsoft Research
Shashi Shekhar, University of Minnesota

Thomas Vandal, NASA Ames Research Center / Bay Area Environmental Research Institute
Yiqun Xie, University of Minnesota
Rose Yu, University of California, San Diego
Applications of interest include but are not limited to:
Food security, sustainable agricultural practices, crop yield forecasting and improvement, energy efficient and low waste food supply chain.

Fostering degraded landscapes to productive landscapes, clean water management, sustainable and clean energy production.

The future of intelligent technologies in tackling these topics in an ever urbanizing world.
Methodological contributions of interest include but are not limited to:
The integration of physics into data driven environmental modeling and use of advanced machine learning techniques to enhance or speed up physical models.

Addressing interpretability of theory guided and data driven models of environment, e.g. by incorporation of physics into causal explanation of models.

Privacy aware schemes for data sharing in agriculture and food systems and addressing fairness of benefit and credit assignment in data sharing for sustainability.
Additionally, we welcome cross domain and policy and paradigmatic topics:
Paradigms for enhancing scientific discovery through theory guided data science.

Data-informed Food/Energy/Water/Earth Sciences policy discussions.

Frameworks for helping the scientific and KDD communities to work together.
Accepted papers will be allocated to three themed sessions and a poster session. We expect presentations to last 15-20 minutes (including questions), and will prioritize submissions based on relevance, scientific rigour, and potential for societal impact.
Workshop papers will not be published as a part of the SIGKDD Conference proceedings.
The EXTENDED submission deadline is June 20th, 2020!