LifeForce is Live: Support Ukraine now
The AI for Good Foundation is excited to announce the launch of LifeForce in Ukraine. LifeForce provides real-time access to aid and basic needs from over 17,000 locations across the country, coordinates grass-roots humanitarian efforts, and renders war-time supply chains and logistics resilient to attack.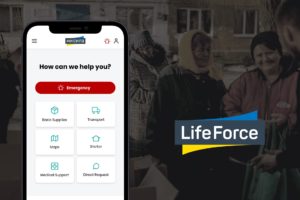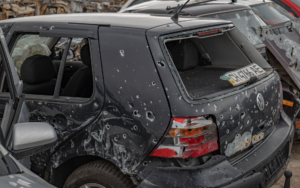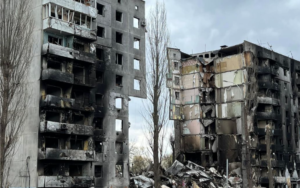 The technology – built by the Foundation's Ukrainian development team, and with close to 40 full-time Ukrainian staff across the country, addresses several key challenges in the provision of aid during active conflict.
First, identity verification, user authenticity, Geo-verification, and military grade security ensure that only real users in deployed cities are able to access information and make requests.
Second, the platform allows existing stores, pharmacies, and civilian infrastructure to be listed alongside humanitarian efforts, providing the most comprehensive view of the available resources in a region.
Third, individuals can gain access to resources and information that is highly accurate and on-demand–avoiding lines at stores, wasted trips, or risk-taking at dangerous times.
Lastly, LifeForce limits the ability of the Russian military to leverage humanitarian and logistics data to target civilian infrastructure – a common tactic since the beginning of the war.
We could not do all of this with you and your support. Support our work in Ukraine.
---
Svidok: The War Journal
Svidok (Witness in Ukrainian): In June we launched Svidok.org, a digital war journal allowing people in Ukraine to record their experiences of life during active conflict for the purpose of archiving their stories, uncovering war crimes, and educating future generations.
The platform promotes a citizen science approach to gathering evidence for war crimes that perfectly complements the Ukrainian government's own efforts (warcrimes.gov.ua) by allowing users to easily and automatically submit official information through the government portal, while at the same time providing more compelling and personal narratives on svidok.org.
Users decide whether and to what extent their stories are shared, with the option to make stories fully public, only available to war crimes investigators and officials, private until after the war, or fully private.War crimes investigators, prosecutors, and relevant government officials can apply for official accounts which provide access to investigator-level stories contingent on a background check.
The AI for Good Foundation employs content moderators with extensive journalistic fact-checking experience to help maintain certain standards in the platform's public stories, as well as advanced technology to help identify potentially troublesome content.
This animated film brings Svidok to life.
"Svidok was born from James' idea to build a platform dedicated to preserving wartime stories, and Ruby's idea to empower civilians to document potential war crimes using tech. We are especially proud that we are able to work with, and pay, a team of talented Ukrainian developers and translators- they have been the backbone of Svidok's development. The team's key aim was to build an engaging and easy to use online platform that encourages regular journaling. This became more complex alongside the question of whether journal posts containing written, video and photographic evidence of potential war crimes could be used in a court of law. The simple answer is yes, so long as the metadata is stored. "
-Ruby Webbe, Svidok Team Member
Our response was nearly immediate following the invasion at the end of February 2022. In 5 months we have organized, built, grown, and collaborated. In essence this project is launched but only beginning. AI for Good is seeking not only financial support but future coalition building. To truly help Ukraine and future areas in crisis, the international aid community must modernize and collaborate. We see these projects as a spark. Join us to build a fire?