Extreme drought and floods – How is climate change affecting our world
In March 2022, India saw the hottest month since records began 122 years ago, and Pakistan saw the human tolerance threshold being surpassed with temperatures of 126 degrees F (52 degrees C), with around 60% less rainfall reported in Pakistan and around 70% less in India.
While heatwaves are not unusual just before the monsoon, the extreme temperatures registered, combined with the lack of rainfall, has caused devastating consequences to the agriculture, the public health as well as power outages due to the high demand for cooling.
Read full World weather attribution article here.
A study co-led by Dr Mariam Zachariah and Dr Friederike (Fredi) Otto from the Grantham Institute – Climate Change and the Environment at Imperial College London, has found that the heatwave was about 30 time more likely because of human-caused climate change.  The results showed that such a drastic heatwave has only a 1% chance of happening each year, however, climate change caused by greenhouse gases from burning fossil fuels has made it 30 times more likely to happen.
---
Now, after the March droughts, Pakistan is suffering from the worst floods seen in a decade, with more then 1,000 people dead and more then 30 million affected. Millions are homeless, schools and health facilities were torn to the ground, the damage is estimated to be at least $10bn, said the planning minister, Ahsan Iqbal.
Read Climate Refugees article here.
See the photos here.
Watch the UN Secretary-General's video message on Flash Appeal in Support of Pakistan Flood Response Plan here
Unimaginable heat in China ??

The longevity and intensity of the heatwave is hard to comprehend. Too many heat records to count, both day and night.

Beibei hit 45°C for two consecutive and some places not falling below 34°C at night.

The heat is ongoing… pic.twitter.com/pxWgaMDZQ0

— Scott Duncan (@ScottDuncanWX) August 20, 2022
Meanwhile, China is seeing similar condition with temperatures reaching 113 degrees Fahrenheit (45 degrees Celsius) which has led to massive drought, creating shortages of drinking water for the livestock and affecting the autumn harvest that constitute around 75 per cent of the country's annual grain produce.
Read The Hindu article here and The Guardian article here.
---
Global climate crises
As billions of CO2 are still being pumped into the air, from coal, oil and gas production, the temperatures keep raising. It is clearer every day that global heating is accelerating extreme weather pattern causing long droughts and extreme floods. This rapid changes makes it much harder to predict such devastating situations.
The last 4 years were the four hottest on record and according to the World Meteorological Organization (WMO), we are already 1 degree Celsius above preindustrial levels and getting close to reaching an unacceptable risk. The increases in global temperature results in the air being able to hold more moisture, which leads to higher precipitation.
The floods in Pakistan is the latest in a sequence of extraordinary disasters in the Northern Hemisphere, with Western Europe also experiencing record-breaking heatwaves that result in droughts and water shortages.
---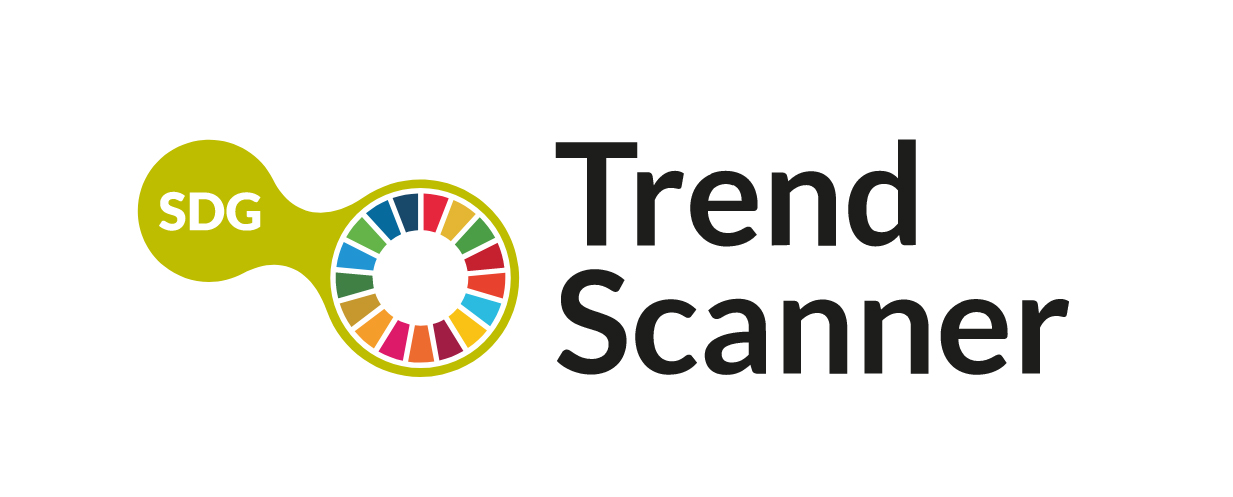 With all this devastating droughts and floods and many other catastrophic weather events, the AI for Good Foundation has developed The Climate Trend Scanner, a machine learning project, commissioned by the United Nations Development Program, to find and track the most innovative climate solutions around the world in real-time.
The Climate Trend Scanner team has focused on developing a machine learning powered climate change news and media analysis toolkit. Our goal is to assist researchers and policymakers in better understanding the huge volume of climate change and sustainability media published daily, by augmenting traditional research methods. We believe these capabilities can aid connection building, and allow resources to be allocated more effectively in the global fight against climate change.
Learn more about how the AI for Good Foundation is helping fight climate change  and help achieve the UN's SDG's.