Meet the Fellows!
We are so excited to introduce AI for Good's Summer Fellows, who started with us in mid-June. Our group of 6 students hail the UK, Taiwan, Brazil, and the US.
Chi Yun Chen
Taichung, Taiwan

Artificial Intelligence (AI) and Machine Learning (ML) may sound terrifying for ordinary people but inspiring for tech people. They have become a hot trend nowadays; many people do not clearly understand their capabilities and potential. The more popular the AI is, it could enhance the gap between people with different resources and lower the threshold of applying advanced technology at the same time. Although Artificial Intelligence is an exciting domain, there are many things we need to be concerned about while massively using this technology in our daily life.
To begin with, how to guarantee people's privacy and human rights from pioneering technology is a big question. People who are limited to technology will have inadequate resources or, even worse, be controlled by authority. For example, we could apply computer vision recognition to commercial use such as self-driving cars or increase the efficiency of the land on precision agriculture. It could also be a tool to control people for the totalitarian government.
Secondly, Many countries' policies and legislation cannot catch up with the speed of technological development. For instance, Deepfake is an incredible technology on social media. It creates various cool filters for entertainment; however, how to frustrate people from using this to commit a crime is still in discussion. Suppose there is a person who utilizes Deepfake to pretend to be someone else, makes an inappropriate video, and uploads it to the internet. What is the punishment, and what is the compensation?
However, with the help of AI, we could lower the threshold of many things. For example, small and medium enterprises could access the service they could not have ten years ago. Undoubtedly, it narrows the gap between companies from this perspective. AI could easily accomplish the task over human ability but still, rely on humans' guidelines. Here comes the importance of AI application ethics.
I sincerely believe that there is no good or bad in technology, only the person and purpose of the usage, and I hope there are more discussions between the party with the resources and the party seeking more. In this subject, I expect myself to contribute to building a platform or system that could bridge the gap between two parties. During the fellowship in AI for Good, I will focus on the environmental topic and devote myself to the Climate Trend Scanner Project and Big Wild Project.
Mariana Rufin
Syracuse, NY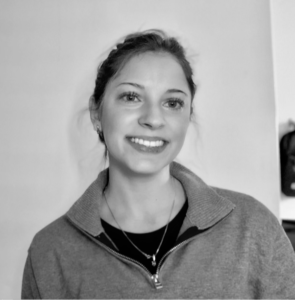 The field of sustainable urban growth is a vast one, with intersections in the financial and economic sectors, industrial growth, food systems, education, healthcare, and so forth. Thus, the task of making communities more environmentally sustainable and equitable, while also promoting community beautification and cultural pursuits, can seem herculean.
My undergraduate curriculum unfortunately did not focus too much on the possibilities of AI integration, yet there is an obvious wealth of opportunities- especially in the area of food sustainability.
The reason for my interest in the idea of improving urban food system design, from the consideration of environmental safety and in promoting social justice, is because of the overt discrimination that most urban food economies operate under within the United States.
In my home city of Boston, in post-industrial cities like Syracuse, where I studied, and in many other American cities, issues surrounding access to safe and healthy food abound, and many are rooted in this nation's history of racial injustice. Additionally, the suppression of Indigenous American cultural autonomy is deeply harmful- not only from the obvious social implications, but because when Indigenous heritage is undervalued, access to Indigenous Knowledge of agricultural practices is threatened as well.
With ethical application in unison with policies designed deliberately to address these issues, I believe AI can have a significant impact in creating a healthier relationship between the private sector, the government, and the communities served by these entities.
Marcos Tidball
Porto Alegre, Brazil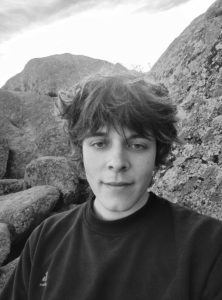 During this summer I'm going to be working in collaboration with The Big Wild, a non-profit organization that aims to provide accurate wildlife conservation data to researchers. The missions of both The Big Wild and AI for Good really resonate with me. I want to help other people (and creatures) with the power of AI and all of its different techniques.
I come from a physics background, more specifically astrophysics, and while I think it is important to study how the Universe works, I always wanted to do something that would create a more local impact: helping people, nature and animals!
Data science and AI looked like the perfect way of doing so. There is an enormous amount of data from different fields and applications available that can be used not only to generate analysis and interesting conclusions, but also to make models that perform specific tasks automatically and accurately.
Personally, I find this awesome! However, after diving deeper into AI and reading research papers from different sub-areas, I noticed that a large part of current research is geared towards improving performance on baseline datasets.
This is extremely important: it allows us to have better models with novel techniques that improve their accuracy. But I feel that the breadth of possible AI applications must also be explored, creating models that try to solve real-world problems from different fields.
One of the possible applications is the one I'm going to be working on: wildlife monitoring. It is possible to use human face recognition techniques on animal faces, which allows us to monitor endangered species on an individual level, allowing for more precise census collections and to identify animals that are being illegally traded. I'm going to be creating a facial identification system for mountain lions, a species of top carnivores that play an important role in California's ecosystem.
I'm very excited that my work is going to have a real-world impact on a problem that really means a lot to me! I'm also looking forward to learning how to find and frame other possible applications of AI to nature. I want to help the world positively through AI and I believe this is a great first step to learn how to do so!
Christine Cepelak
Berlin, Germany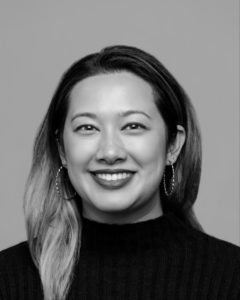 Hi, my name is Christine Cepelak and I'm a Sustainable AI Policy Fellow this year! My background is in political economy and sustainable development, and I'm happy to be continuing my education as a data scientist and policy maker.
After managing sustainability initiatives for roughly four years, I saw how powerful data could be in supporting meaningful causes and driving effective decision-making. I subsequently spent four years exploring data science and analytics in the private sector while continuing my education in social issues.
Today, I focus my energies on climate justice, women's issues, and responsible technology. I firmly believe these are some of the most critical issues of our time, and without purposeful intervention, we are on a dangerous trajectory.
Through my experiences as a grassroots organizer, researcher, program manager, and "data person," I believe that public policy is a critical tool in accelerating change. This is why I'm so excited to be working with the AI for Good Foundation. Some of the projects I'll tackle during my fellowship focus on translating Sustainable Development Goals for innovative businesses, developing critical ethical AI educational content, and applying AI to smart cities.
Bessie O'Dell
Oxford, England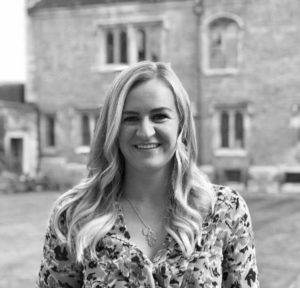 I strongly believe that we can work together in achieving better health and wellbeing globally. With a background in Artificial Intelligence (AI) and ethics, healthcare (particularly mental health), and public policy, I feel a natural affinity with the work carried out by AI4Good.
AI has the potential to progress many United Nations Sustainable Development Goals (UN SDGs). In the realm of good health and well being (SDG 3) for example, AI can be applied to predict, prognose and treat patients in areas ranging from oncology and cardiology to psychiatry. This work is already being carried out by researchers and organisations around the world – and with the right amount of focus, we can make rapid and important progress.
Dan Zhao
New York, NY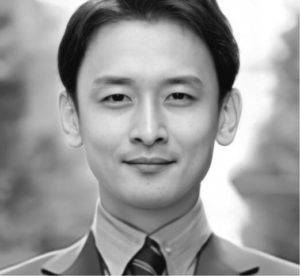 I believe that to truly solve problems with A.I., one needs to have concrete experience with not just state-of-the-art research and tools in A.I., but also the domain knowledge and contextual information that are essential for its successful application.
More importantly, I believe that to tackle some of the most challenging and complex problems of our day, we need to take a multi/inter-disciplinary approach. To that end, I've taken an interdisciplinary approach in my work experiences across government, industry, and academia to try and come up with solutions and frameworks that fit such multi-faceted problems.