Disclaimer: The information provided in this article does not constitute investment advice, financial advice, trading advice, or official advice of any sort. Perform reasonable due diligence, and please consult a financial advisor and tax advisor before making any financial decisions.
Over the past decade, cryptocurrency (crypto) have become valuable resources for changemakers worldwide. Cryptocurrency has allowed individuals to make secure, fast, and affordable transactions while bypassing the autocratic institutions that control centralized currencies. 
Understanding the importance of this blossoming form of currency, the AI for Good Foundation is calling funders to consider making a cryptocurrency donation. This initiative is in line with our greater vision to ​​create a world where we can harness the full potential of emerging technologies to create positive social change.
This brief article will walk you through the benefits of donating cryptocurrency and how to contribute to the AI for Good Foundation.
The Benefits of Donating Cryptocurrency
To put it simply, cryptos are digital currencies secured by cryptography: a series of algorithms coded in a way that stores and communicates the currency securely. 
There are a variety of popular cryptos: Bitcoin, Ethereum, Binance Coin, Tether, Solana, just to name a few. 
Cryptocurrency has become increasingly popular and more valuable over the past decade. Even by looking at the increasing value of Bitcoin over the past five years, you can get an idea of how popular cryptos are becoming. 
Additionally, many are based on blockchain, creating a secure ledger of transactions. The main selling points of crypto are that it's secure, transparent, and not controlled by any bank, business, or government but by a decentralized network of users. 
Among its many benefits, crypto has also become an extremely beneficial resource for individuals to donate. 
Donating Cryptocurrency to Avoid Capital Gains Taxes
The IRS classifies crypto donations as property, meaning they aren't subject to capital gains tax and are tax-deductible. This means that US taxpayers can avoid paying capital gains taxes yet still claim their full donation as a charitable deduction if they donate crypto directly to a charity.
To be clear, "capital gains" is the difference between the purchase price and the selling price of a property that appreciates in value. Depending on a donor's tax bracket, the taxable amount can be 0%, 15%, or 20%. 
If a donor gifts the Bitcoin directly to a charity or charitable donation processor, they can avoid paying capital gains taxes and claim a charitable deduction based on the fair market value of the crypto.
As noted by Mark Kantrowitz, a US charitable deduction is limited to 30% of income, but excess deductions may be carried forward for up to five years. Additionally, taxpayers may have to file IRS Form 8283 for donations of Bitcoin.
Create More Impact With Cryptocurrency Donations
Often, the inefficiencies of international work can diminish the original value of donations. However, donating cryptocurrency can reduce many of the transaction and conversion fees associated with supporting diverse communities worldwide. 
By donating cryptocurrency, donors can be sure they are maximizing the efficiency of their contributions. Additionally, they can maximize the transparency of their contribution. 
For example, donors can monitor their donation, as every transaction is public and communicated by blockchain technology. Every Bitcoin transaction can be transparently viewed by Bitcoin users or by visiting blockchain explorers.
When giving bitcoin to the AI for Good Foundation, you can reduce common donation processor fees ranging from 2.2%-7.5%. This reduction ensures that your donation is maximized.
How to Donate Crypto to The AI for Good Foundation
We are now able to accept crypto donations, including Bitcoin, USD Coin, and Ethereum! Powered by Every.org, the donation process is easy and provides a host of benefits. 
Every.org is free for givers and nonprofits. They're a registered 501(c)(3) nonprofit funded by donors who believe in their mission to build accessible giving infrastructure to help every person and organization use technology for good. 
–
Accepting crypto donations is the next step in our journey to harness the full potential of emerging technologies to create positive social change. We hope that you'll join us in our goal to improve your donor experience and the impact we create every day.
Author Bio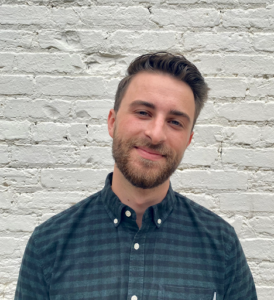 Jack Showers | Nonprofit Research Analyst at KIT
When Jack isn't cheering for the Raptors or watching an 80s action movie, he's studying the social sector and producing content for nonprofit professionals. As a Nonprofit Research Analyst at KIT, an AI-powered insights and reporting toolkit, he is especially passionate about helping fundraisers save time and raise more money for their cause.