Diplomatic Courier, ETH Zurich
KDD Conference: On August 14, 2017 in Halifax, Nova Scotia, experts from IBM, Syngenta, AI4Good, leading nonprofits, and world-renowned researchers discussed the future of Food, Energy, and Water. ​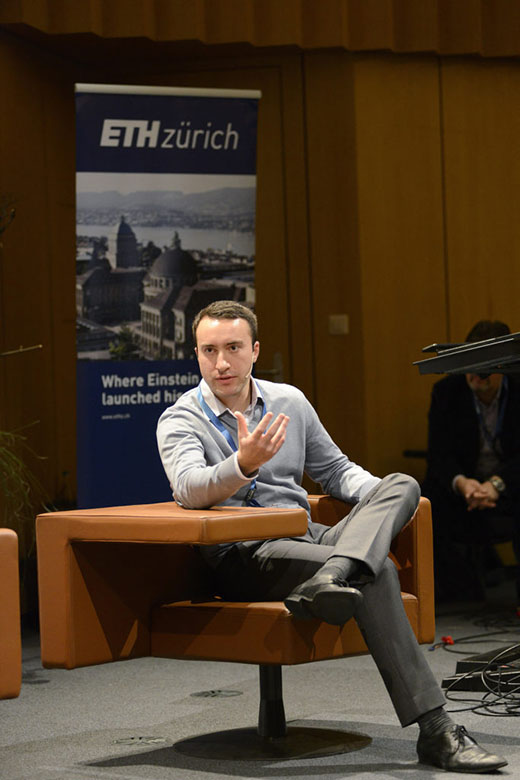 As Artificial Intelligence, the Internet of Things, and robotic technology advance, will highly skilled jobs demanding high wages be eliminated or will it create entirely new job roles spurring a new era of growth? How can we prepare for a post-employment society? If increasingly large numbers of people with varying skill levels are no longer needed to create goods and services, how will we engage people? The Global Talent Summit 2017 looked at the technological, economic, socio-economic, and political dimensions of a Post Employment World.​
James Hodson, CEO of the AI for Good Foundation spoke on a panel about Artificial Intelligence and the Future of Employment. Alongside him were Director of Disney Research Zurich, Markus Gross, Director of Google Switzerland, Patrick Warnking, and the Director of IBM Research Zurich, Alessandro Curioni. The four panelists discussed how Artificial Intelligence would change the nature of talent, how the education system would need to adapt, and how to create sustainable jobs in this new economy. The event took place at ETH Zurich in front of an audience of 300 in the room, and hundreds of thousands on web cast, and is part of a series of events around the World Economic Forum in Davos, Switzerland.