Hello, August!
The AI for Good Foundation has had a busy summer, and we still have a month to go! We are proud to update our community on our hard work.
In this newsletter, we are unveiling AI for Good's new "Investing in Progress" partnerships deck, which features a reorganization of our programs that is also reflected on our website. If you would like to learn more, check out the "What We Do" section of our website, and contact tia@ai4good if you or a company you know would like to explore partnerships!
Additionally, the AI for Good Foundation has been committed to aiding those impacted in the conflict in Ukraine since its start this year. This month, we are launching the LifeForce platform in 4 major Ukrainian cities, thanks to our dedicated on-the-ground team. Our Svidok platform has been launched and is in use, and the stories from which have been showcased at the United States Capitol. See more below!
We are grateful for your support as we undergo these initiatives and evolutions in our identity. Make sure you are following our Twitter, Facebook, LinkedIn, and Instagram to stay up to date!
---
AI for Good Partnerships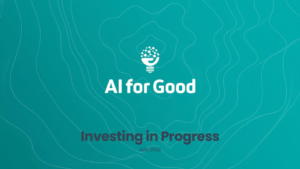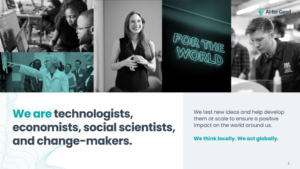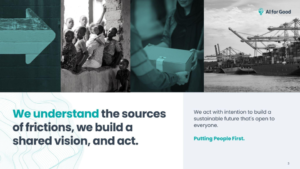 ---
Svidok (Witness) Presented at the U.S. Capitol
AI for Good Foundation's Anastassia Fedyk, co-founder of Economists for Ukraine, and Cory Alpert presented at the Russell Rotunda in the U.S. Senate. Joined by the Ambassador of Ukraine to the United States Oksana Markarova, the AI for Good Foundation showed heart-wrenching stories captured on the Svidok platform. We are honored to give the Ukrainian people a voice in such important spaces now and in the future.
---
SDG Catalyst Application Deadline Extended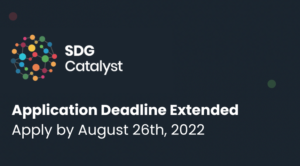 AI for Good Foundation has extended its application deadline to August 26th for start-ups to apply to the SDG Catalyst, a 6-week accelerator that educates founders on how to build climate-and-community responsible technologies and companies. The program is free and no-equity, and the application takes just a few minutes. Learn more and apply at the button below.