Data Science for Intelligent Food, Energy, and Water (DSIFEr)
in partnership with
---

---
What, Where, When
What: The Data Science for Intelligent Food, Energy, and Water full day workshop at KDD 2017
When: August 14, 2017
Where: Halifax, Nova Scotia – Canada
Submit Now!
Papers should be formatted using the ACM Proceedings templates, http://www.acm.org/publications/proceedings-template#aL2 and should be submitted in PDF.
Research papers should be no more than 8 pages in length, on-going work papers no more than 5 and position or vision papers no more than 4.
Submit papers here. Deadline, June 16th.
The World is at a Moment of Truth
In 2016, we used 1.6 times the global resources that the earth can sustainably regenerate. By 2050, we'll add 2 billion people to the world's population. It's a zero-sum game, and we're currently losing. The future availability of safe and sustainable food, energy, and water is a global concern, and one that must be dealt with swiftly. 1.2 billion people currently live without electricity, climate change threatens global crops, and fresh ground water is being depleted at an ever faster rate. How can Data Science and Artificial Intelligence help?
The Role of Data Science and Artificial Intelligence
From the United States National Science Foundation's initiative on "Innovations in the Nexus of Food, Energy and Water Systems (INFEWS)" to the Stockholm Environment Institute initiating a conference on "The Water, Energy and Food Security Nexus, Solutions for the Green Economy," governments, NGOs, and companies are beginning to understand and respond to these issues.
Historically, data collection in these areas has been private, ad-hoc, and functionally constrained–making broad analysis of the ecosystem difficult and costly. However, with the rise of cheap sensors, and the ability to instrument large parts of the food supply chain, energy delivery systems, and water systems, the time to apply advanced analysis is now.
The issues of Food, Energy, and Water Security/Sustainability reach across disciplines: from Chemistry and Biology, to Geography, Materials Science, Information Technology, Economics, and Sociology. At the heart of the technological challenge is data.
Goals of the Workshop
This workshop is an exploration of the technologies and methods that are helping to solve some of the world's biggest challenges. DSIFEr will offer opportunities for in-depth discussion, sharing of methodology, and the release of new data/algorithmic resources related to food, energy, and water. The aim is to directly impact and support improvements across the board, including crop science, understanding the effects of annual climate variations on hydro-energy production, extreme event and anomaly detection for water/energy system security, and many other themes.
Who is the Workshop for?
KDD researchers and practitioners, statisticians and data scientists interested in making an impact through their work;
Agronomists, crop scientists, agricultural practitioners (farmers, cooperatives), industrial players (seed producers, equipment manufacturers, fertilizer producers, consumer products manufacturers and retailers, insurance companies);
Energy utility companies, water companies, private stakeholders;
Hydrologists, Environmental Scientists, Climatologists, and any other related sciences;
Food, energy, and water related government agencies and policy makers in public sector.
Who is Organizing the Workshop?
Chairs:
Naoki Abe
IBM Research, Senior Manager of Center for Computational and Statistical Learning
---
James Hodson
CEO, AI for Good Foundation
Senior Researcher, Jozef Stefan Institute Artificial Intelligence Lab
---
Other Organizers:
Chid Apte
IBM Research, Director of Blockchain, Cognitive Solutions and Mathematical Sciences
---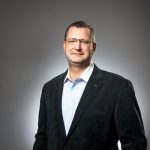 Joseph Byrum
Senior R&D and Strategic Marketing Executive, Syngenta
---
Rayid Ghani
Director, Center for Data Science and Public Policy, University of Chicago
---
Marko Grobelnik
Research Director, Jozef Stefan Institute
---
Estevam Rafael Hruschka Junior
Associate Professor at Federal University of Sao Carlos DC-UFSCar. Adjunct Professor at Carnegie Mellon University MLD-CMU
---
Vipin Kumar
University of Minnesota, Head of Computer Science and Engineering
---
Shashi Shekhar
University of Minnesota, McKnight Distinguished University Professor, Department of Computer Science
---
Mitch Tuinstra
Purdue University, Professor of Plant Breeding and Genetics, Wickersham Chair of Excellence in Agricultural Research
---
Ranga Raju Vatsavai
North Carolina State University (Joint Faculty, Oak Ridge National Laboratory), Associate Professor, Associate Director of Center for Geospatial Analytics
---
Paper Submissions:
Submit papers here.
Paper submission deadline is June 16, 2017 at 11:59 PM Pacific Standard Time.
Related Workshop:
KDD 2016 Workshop on Data Science for Food, Energy and Water: DSFEW 2016
c.f. Workshop report in KDD Explorations: Explorations article