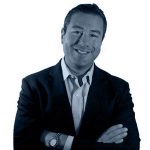 Matt is currently the Vice President of Client Development at Acclaro, a global software and web localization firm with clients such as Netflix, Lyft, Facebook, and Square.
Matt brings to the foundation a successful track record in corporate leadership and business management, and has co-founded a number of successful technology startups.
Matt holds a Bachelor's Degree from Fordham University in New York City. He is a Guest Lecturer at the Baruch College School of Communication, and has served on the Board of Directors of the translation industry non-profit organization Red T, on the Advisory Board of the USAID Africa Trade Office, and as a member of the Corporate Communication Institute and the Corporate Council on Africa.