By building lasting communities that bring the best technologies to bear on the world's most important challenges, the AI for Good Foundation drives forward solutions that support the United Nations Sustainable Development Goals (SDG's). We do this by coordinating the AI research community, technologists, data, and infrastructure with the stakeholders on the ground, policy makers, and the broader public.
Our members directly impact SDG Projects through:
Building bridges through research and community engagement
Building technical volunteer communities and local chapters
Building and gathering relevant infrastructure and data
Educating through conferences, seminars, articles, and courses
The AI for Good Foundation (AI4Good) was founded in 2015 as a US 501(c)3 Public Charity. The foundation has additional charity status in the European Union and Canada, and operates globally.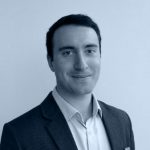 James Hodson
Member of the Board of Directors, CEO
James co-founded and serves as the CEO of the AI for Good Foundation. Previously, James directed AI research at Bloomberg in New York, leading a team of 20 in a rich cross-disciplinary research agenda. 
Abe Hsuan
Member of the Board of Directors
Abe Hsuan is a founding partner of Irwin & Hsuan LLP, a law firm in New York City, where in addition to the firm's corporate transactional work, Mr. Hsuan specializes in advising private equity and start-up clients in the areas of Internet, technology, data management, and privacy laws.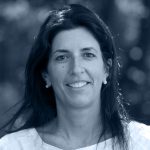 Charlotte Stanton
Member of the Board of Directors
Charlotte is a global project manager and communications expert with over a decade of professional experience working with and within technology groups, governments, think tanks, regulators, and non-profits across Europe, Africa, Asia, Latin America, and North America.
Michael Witbrock
Member of the Board of Directors and Chairman
Chairman, Michael Witbrock. Michael co-founded the AI for Good Foundation and serves on its Board of Directors. Michael is currently Head of the AI Foundations Lab at IBM TJ Watson Research Center.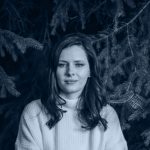 Vanessa S. Bradesko
Executive Vice President
Vanessa is the Executive Vice President of the AI for Good Foundation. Prior to joining, Vanessa worked eight years as the project associate at Jozef Stefan Institute Ljubljana, Slovenia.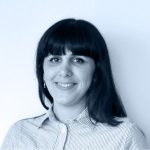 Zaruhi Mkrtumyan
Legal Consultant
Zaruhi was a clerkship at a Civil Court of Appeals, a position as an in-house lawyer in "Erku Erjak" LLC, and an internship with the Court of General Jurisdiction of Kentron and Nork-Marash Administrative District.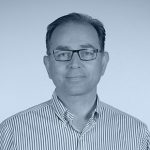 Amir Banifatemi
Member of the Steering Committee
Banifatemi is the managing partner of K5 Ventures, and currently leads the AI and Frontiers Technologies and Impact initiatives with the XPRIZE foundation. He is a co-founder the AI Commons Initiative, and curator of the AI for Good Global Summit with the ITU and UN Agencies.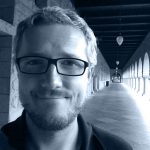 Damian Borth
Member of the Steering Committee
Dr. Damian Borth is the Director of the Deep Learning Competence Center at the German Research Center for Artificial Intelligence (DFKI) in Kaiserslautern and founding co-director of Sociovestix Labs, a social enterprise in the area of financial data science.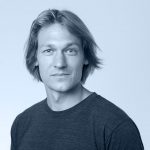 Johannes Erett
Member of the Steering Committee
Johannes is responsible for artificial intelligence research at Cognism, a fast-growing, London based employment data provider. His current research focusses on the intersection between network dynamics and natural language processing.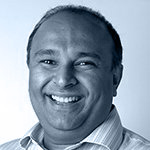 Rayid Ghani
Member of the Steering Committee
Rayid Ghani is the Director of the Center for Data Science and Public Policy, Chief Data Scientist at the Urban Center on Computation and Data, Research Director at the Computation Institute (a joint institute of Argonne National Laboratory and The University of Chicago), and a Senior Fellow at the Harris School of Public Policy at the University of Chicago. Ghani is currently in charge of the Eric & Wendy Schmidt Data Science for Social Good Summer Fellowship at the University of Chicago.

Marko Grobelnik
Member of the Steering Committee
Marko works as a researcher in AI Lab at Jozef Stefan Institute. Marko is the Slovenia's digital champion at European Commission and part of the OECD AI expert group.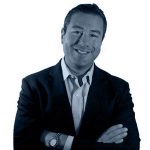 Matthew Grotenstein
Member of the Steering Committee
Matt is currently the Vice President of Client Development at Acclaro, a global software and web localization firm with clients such as Netflix, Lyft, Facebook, and Square. He is also a Guest Lecturer at the Baruch College School of Communication.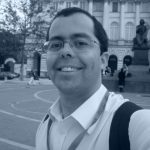 Estevam Rafael Hruschka Junior
Member of the Steering Committee
Estevam R. Hruschka Jr. is co-leader of the Carnegie Mellon Read the Web project -http://rtw.ml.cmu.edu/rtw/people), and the head of the Machine Learning Lab (MaLL) at Federal University of Sao Carlos (UFSCar), in Brazil. He is also adjunct professor in the Machine Learning Department at Carnegie Mellon University, USA, and associate professor at UFSCar, Brazil.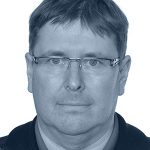 Mitja Jermol
Member of the Steering Committee
Mitja Jermol is the holder of UNESCO Chair on Open Technologies for Open Educational Resources and Open Education and a head of the Centre for knowledge Transfer at Jozef Stefan Institute in Slovenia. Center has setup and is being running one of the world's top open scientific video portal http://videolectures.net.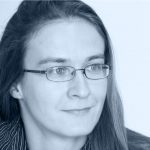 Claudia Perlich
Member of the Steering Committee
Claudia is currently a senior research scientist at Two Sigma. She holds multiple patents in machine learning. Claudia holds multiple patents in machine learning. She has won many data mining competitions and awards at KDD conferences, and served as the organization's General Chair in 2014.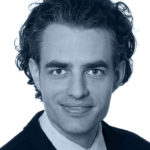 Achim Rettinger
Member of the Steering Committee
Achim Rettinger is a full Professor at Trier University, Germany, where he is heading a research group on Knowledge Representation Learning.
His research interest is in combining machine learning with natural language processing and semantic technologies to fuse complementing information from sources such as text, images and knowledge graphs.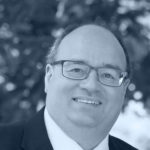 Pedro Siena Neto
Member of the Steering Committee
Pedro Siena is a partner & head of business development at Siena Company.  He is a Brazilian entrepreneur, innovator and nonconformist searching for innovation resulting in business opportunities creating value for people and society.