Chartered in 2016, the AI for Good Foundation fosters activities to maximize the benefit of AI technologies for social good through the lens of global sustainable development. Our approach includes (a) organizing events that encourage engagement between researchers, practitioners, companies, educators, students, and policy-makers as well as public access to knowledge; and (b) supporting better, more transparent, open research on topics of global importance to help Artificial Intelligence researchers understand how their work might lead to a better future for all. Find out more about what we do and how, or get in touch!
CEO, James Hodson
James co-founded and serves as the CEO of the AI for Good Foundation. James sees immense promise in a future where AI facilitates and democratizes our global society. He believes that empirically driven policy, along with strong scientific method in the research arena, will ensure equal access to the benefits of increasingly intelligent systems. Previously, James directed AI research at Bloomberg in New York, leading a team of 20 in a rich cross-disciplinary research agenda. He created several high profile events for the AI, data science, non-profit, and policy communities such as the KDD Data Mining for Social Good Conference in August of 2014. James is married to Anastassia Fedyk, an innovative Behavioral Economist and Finance researcher at Harvard University.
Chairman, Michael Witbrock
Michael co-founded the AI for Good Foundation and serves on its Board of Directors. Michael received his PhD in Computer Science from Carnegie Mellon University, and currently is Head of the AI Foundations Lab at IBM TJ Watson Research Center. Michael was Vice President for Research at Cycorp, and CEO at Cycorp Europe, where he led research in automated knowledge acquisition from text and dialogue, automated reasoning, and intelligent human-computer interaction. Prior to that he was Principal Scientist at Terra Lycos, a research scientist at Just Systems Pittsburgh Research Center, and a systems scientist at Carnegie Mellon on the Informedia spoken and video document information retrieval project.
Operations, Strategy, and Legal Coordinator, Abe Hsuan
Legal Consultant, Zaruhi Mkrtumyan
Legal Consultant, Zaruhi Mkrtumyan. Zaruhi serves as in-house Legal Consultant for the AI for Good Foundation. Zaruhi received her LL.B. degree in 2010 and LL.M. in Business Law in 2012, both from Yerevan State University in Armenia. She completed a LL.M. in American Law at Boston University School of Law in 2016. Her professional experience includes a clerkship at a Civil Court of Appeals, a position as an in-house lawyer in "Erku Erjak" LLC, and an internship with the Court of General Jurisdiction of Kentron and Nork-Marash Administrative District. Zaruhi also volunteered in the Legal Clinic of Law Faculty in Armenia, giving legal advice to those unable to make payments.
Executive Vice President, Vanessa Skvarca Bradesko
Advisor and Program Coordinator, Charlotte Stanton
Charlotte's driven to bridge cutting-edge technology, policy, and sustainability to improve lives. She's a global project manager and communications expert with a Masters from the University of Cape Town in international relations, a PhD from Stanford that's interdisciplinary, and over a decade of professional experience working with and within technology groups, governments, think tanks, regulators, and non-profits across Europe, Africa, Asia, Latin America, and North America.
The steering committee is responsible for reviewing the actions of the AI for Good Foundation, identifying opportunities, facilitating access to the right people at the right time, and providing guidance on strategic matters.
Damian Borth
Dr. Damian Borth is the Director of the Deep Learning Competence Center at the German Research Center for Artificial Intelligence (DFKI) in Kaiserslautern and founding co-director of Sociovestix Labs, a social enterprise in the area of financial data science.
Rayid Ghani
Rayid Ghani is the Director of the Center for Data Science and Public Policy, Chief Data Scientist at the Urban Center on Computation and Data, Research Director at the Computation Institute (a joint institute of Argonne National Laboratory and The University of Chicago), and a Senior Fellow at the Harris School of Public Policy at the University of Chicago.
Marko Grobelnik
Marko Grobelnik has worked on various aspects of AI since 1985. His focused areas of expertise are Machine Learning, Data/Text/Web Mining, Network Analysis, Semantic Technologies, Deep Text Understanding, and Data Visualization. Marko works as a researcher in AI Lab at Jozef Stefan Institute and is the CEO of Quintelligence.com specialized in solving complex AI problems for the commercial world.
Estevam Rafael Hruschka Junior
Estevam R. Hruschka Jr. is co-leader of the Carnegie Mellon Read the Web project, and the head of the Machine Learning Lab (MaLL) at Federal University of Sao Carlos (UFSCar), in Brazil. He is also adjunct professor in the Machine Learning Department at Carnegie Mellon University, USA, and associate professor at UFSCar, Brazil.
Mitja Jermol
Mitja Jermol is the holder of UNESCO Chair on Open Technologies for Open Educational Resources and Open Education and a head of the Centre for knowledge Transfer at Jozef Stefan Institute in Slovenia. Center has setup and is being running one of the world's top open scientific video portal http://videolectures.net. Besides e-learning Mitja's research include Artificial Intelligence in the context of Business Intelligence, Personalised Learning, Smart Cities and Factories of the Future. Mitja has been active in more than 20 H2020, FP7 and FP6 projects. Together with his team he has initiated a national wide initiative on open education called "Opening Up Slovenia". He is one of the directors of Knowledge4All foundation and a member of the European Complex System Society, Open Education Consortium, Opencast and European current research information systems (CRIS) community. Mitja is a co‐founder of the two institute spin‐outs, Quintelligence and Cycorp RER.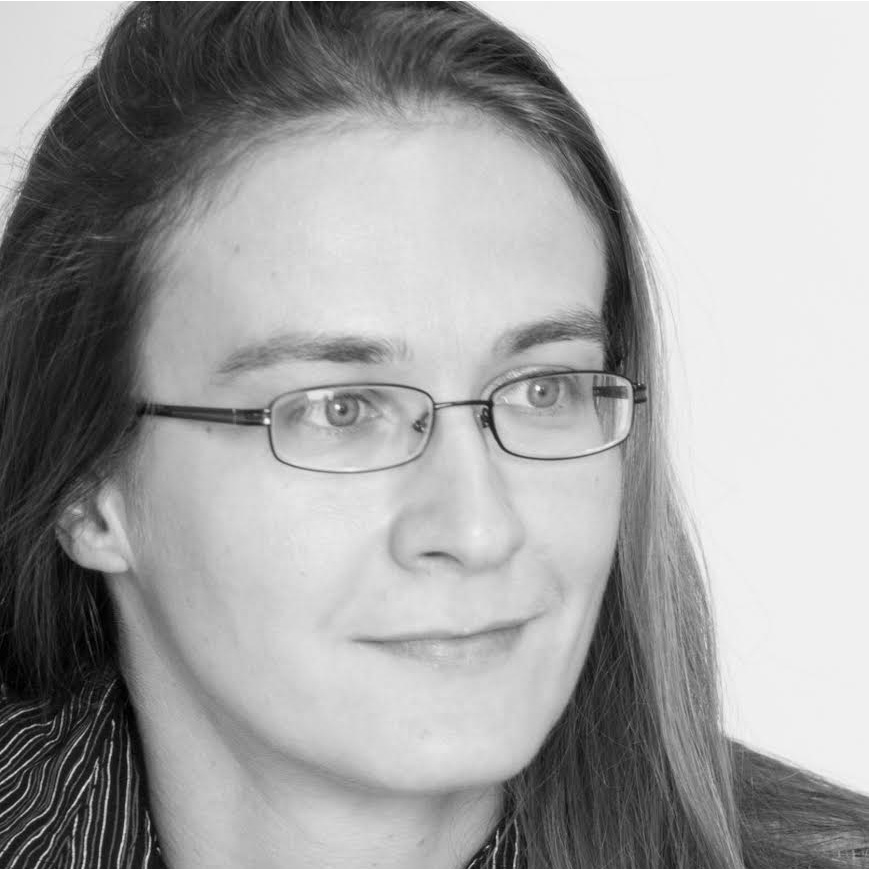 Claudia Perlich
Claudia Perlich leads the machine learning efforts that power Dstillery's digital intelligence for marketers and media companies. With more than 50 published scientific articles, she is a widely acclaimed expert on big data and machine learning applications, and an active speaker at data science and marketing conferences around the world.