This month, we are featuring the second SDG, Zero Hunger. This goal aims to end hunger and ensure access to nutritious and sufficient food for all people, especially those who are most vulnerable in our societies, by the year 2030. This implies a greater focus on sustainable food production systems and the implementation of resilient agricultural practices that can help maintain ecosystems and improve land and soil quality.
In 2017, 821 million people were undernourished, with children aged 5 and under making up 22% of this figure. Sub-Saharan Africa remains the region with the highest number of malnourished people, increasing from 195 million to 237 million undernourished.
The AI for Good Foundation collaborates with policy groups, think tanks, and researchers to assist in efforts to address world hunger through the development of AI agricultural frameworks. In 2017, we collaborated with Syngenta to launch an AI challenge that leveraged machine learning tools for use in seed breeding. Participants were tasked with developing a model that could analyze large amounts of seed data more effectively, ultimately leading to improvements in the world's ability to grow more food without using more resources.
Enjoy this month's read and stay in touch!
AI for Good Interview Series: Vipin Kumar
The AI for Good Foundation fall interns had the pleasure to virtually connect with Dr. Kumar and interview him on his work at the intersection of AI and sustainability. You can check out his interview in the link below.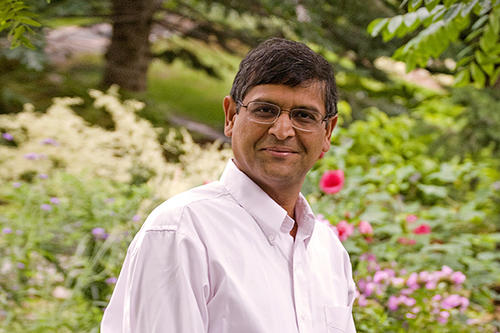 Dr. Vipin Kumar is a Professor at the University of Minnesota in the Department of Computer Science and Engineering. His research spans data mining, high-performance computing, and their applications in Climate/Ecosystems and health care. Kumar's current major research focus is on bringing the power of big data and machine learning to understand the impact of human-induced changes on the Earth and its environment.
---
Partner Spotlight
Group of Twenty (G20) is a forum for international economic cooperation. The G20 brings together leaders from all over the world to discuss financial and socioeconomic issues.
This year, the AI for Good Foundation participated in G20's 11th Clean Energy Ministerial Meeting which featured topics around energy efficiency, circular carbon economies, and net-zero emission futures. Top experts and policymakers met to share the latest research and best practices for bringing the world's energy technology closer to low and zero-emission systems. Workshops also addressed the important role women and youth have and continue to play in advancing sustainable energies.
You can learn more about G20's global sustainability opportunities, partnerships, and updates on their website.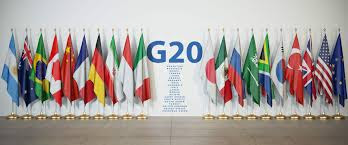 ---
Get Involved
You can get involved and support our work by donating, joining us at upcoming events, and engaging with sustainable initiatives in your communities.
We encourage you to view a brief lecture from our CEO James Hodson on the role of artificial intelligence in addressing global social problems. His talk notes the importance of engaging global research and corporate communities and providing greater transparency on the latest AI research to both developing and developed countries and governments. You can access the lecture here as well as a broader archive of conference and panel talks from the AI for Good Foundation on videolectures.net.
If you share our vision for how Artificial Intelligence can support solutions to many of the world's biggest problems and want to help us along the way, please give or reach out to us at info@ai4good.org.